Identify suppliers, Reduce process costs, Connect data
Adjustable AI for global supplier search for your procurement
AI based global supplier search
7Q1 combines all relevant data sources into a valuable treasure trove of data withing strategic procurement, allowing a fast and objective identification of perfect fitting suppliers.
By leveraging AI and big data, 7Q1 searches are independent regarding any language and fully automated. This allows your strategic procurment to focus on the actual tasks and ensure the supply of materials as well as make fitting service providers available.
Find the perfect supplier by asking yourself 7 questions
By answering seven questions and determining the resulting requirements, you playfully configure the AI-based search engine. No matter whether for direct, indirect material or for services: You get first results in the shortest time.
Adjust the AI algorithm to your individual needs
7Q1 offers you the possibility to adapt the AI algorithms without requiring any specific knowledge and to configure them individually to your needs.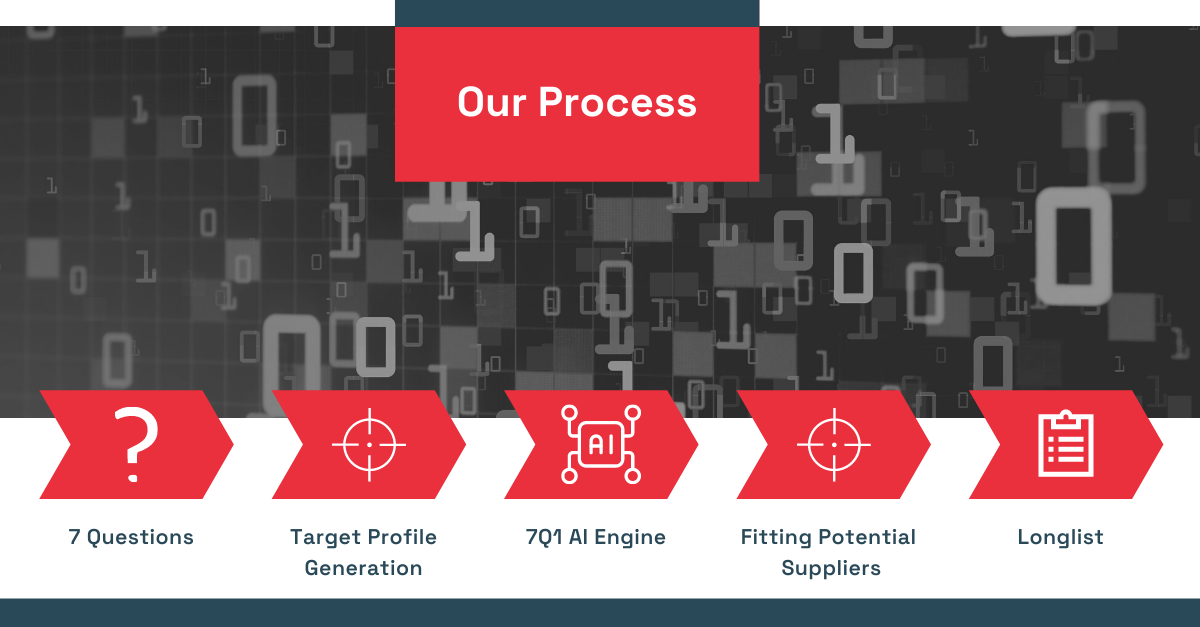 Fully automated AI-based search

Minimal effort to start a search

All results within max. 30 hours

Global identification of suppliers due to independence regarding languages

Integratability into existing systems ensured