Find experienced suppliers, Increase reliability, Increase sustainability
Are you looking for suppliers for injection molding, logistics solutions or sustainable packaging?
7Q1 transforms your procurement.
FIND SUPPLIERS OF THE CONSUMER GOODS INDUSTRY
Hardly any other industry is as dynamic as the consumer goods industry. Short product life cycles, high cost pressure and constantly increasing requirements, e.g. in terms of sustainability and usability of products, ensure permanent changes in the supply chain. Is your purchasing as dynamic as your environment?
Whether high-pressure cleaners, garden equipment, children's clothing or smartphones: an agile and efficient purchasing organization is crucial in the consumer goods industry. 7Q1 brings speed to your supplier search. Adjustuable and fully automated, our artificial intelligence finds the best suppliers for your specific requirements in just 30 hours.
Find the perfect supplier by asking yourself 7 questions
7Q1 helps you find the best suppliers in a highly targeted manner – worldwide and irrespective of language. It allows you to configure the artificial intelligence individually to meet your specific requirements. For instance, run a search that specifically looks for suppliers with a relevant product experience or for suppliers with a global footprint. Within a maximum of 30 hours, you will be presented with a longlist of suppliers that perfectly match your needs – and in the meantime you can devote your time to strategic tasks.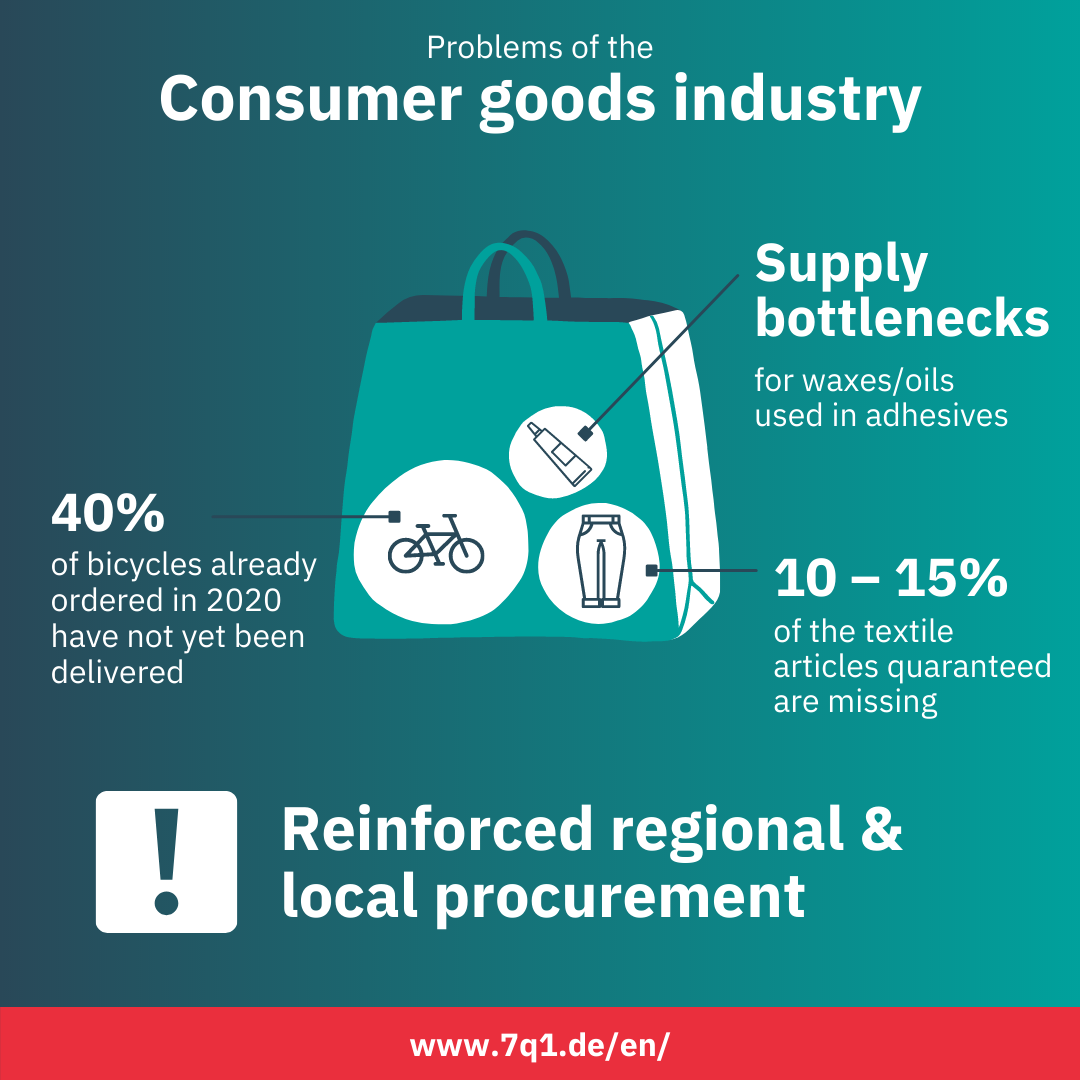 References
You would like to get an exclusive insight into our platform?
Then take part in one of our free onboarding webinars now! We will guide you step by step through our supplier search and explain what you should pay attention to. Tedious research was yesterday – launch a fully automated search by choosing 7Q1!