Finding suitable suppliers to the process industry, Building strategic partnerships
Are you looking for suppliers for raw materials, pressure vessels or cleaning technologies?
7Q1 offers a new boost in the search for suppliers.
FIND SUPPLIERS FOR THE PROCESS INDUSTRY
Whether it's the chemical industry, pharmaceuticals or food production - the challenges in the process industry are many and varied. Limited raw materials, rising logistics costs and dealing with complex product structures are the order of the day. Additionally there are increasing technological challenges such as the digitalization of production. Procurement markets in the process industry are relatively transparent and often leave little room for flexibility. This is because the very detailed specifications usually limit the supplier portfolio.
Do you have think you already know all the suppliers in your field? You striving for more flexibility and independence from existing supply chains? 7Q1 gives you new ideas for your supplier search. Worldwide and language-independent, our adjustable artificial intelligence finds the suppliers that ideally complement your current supplier portfolio in the shortest possible time.
Find the perfect supplier by asking yourself 7 questions
7Q1 helps you find the best suppliers in a highly targeted manner – worldwide and irrespective of language. It allows you to configure the artificial intelligence individually to meet your specific requirements. For instance, run a search that specifically looks for certain manufacturing processes or for suppliers with the relevant industry experience. Within a maximum of 30 hours, you will be presented with a longlist of suppliers that perfectly match your needs – and in the meantime you can devote your time to strategic tasks.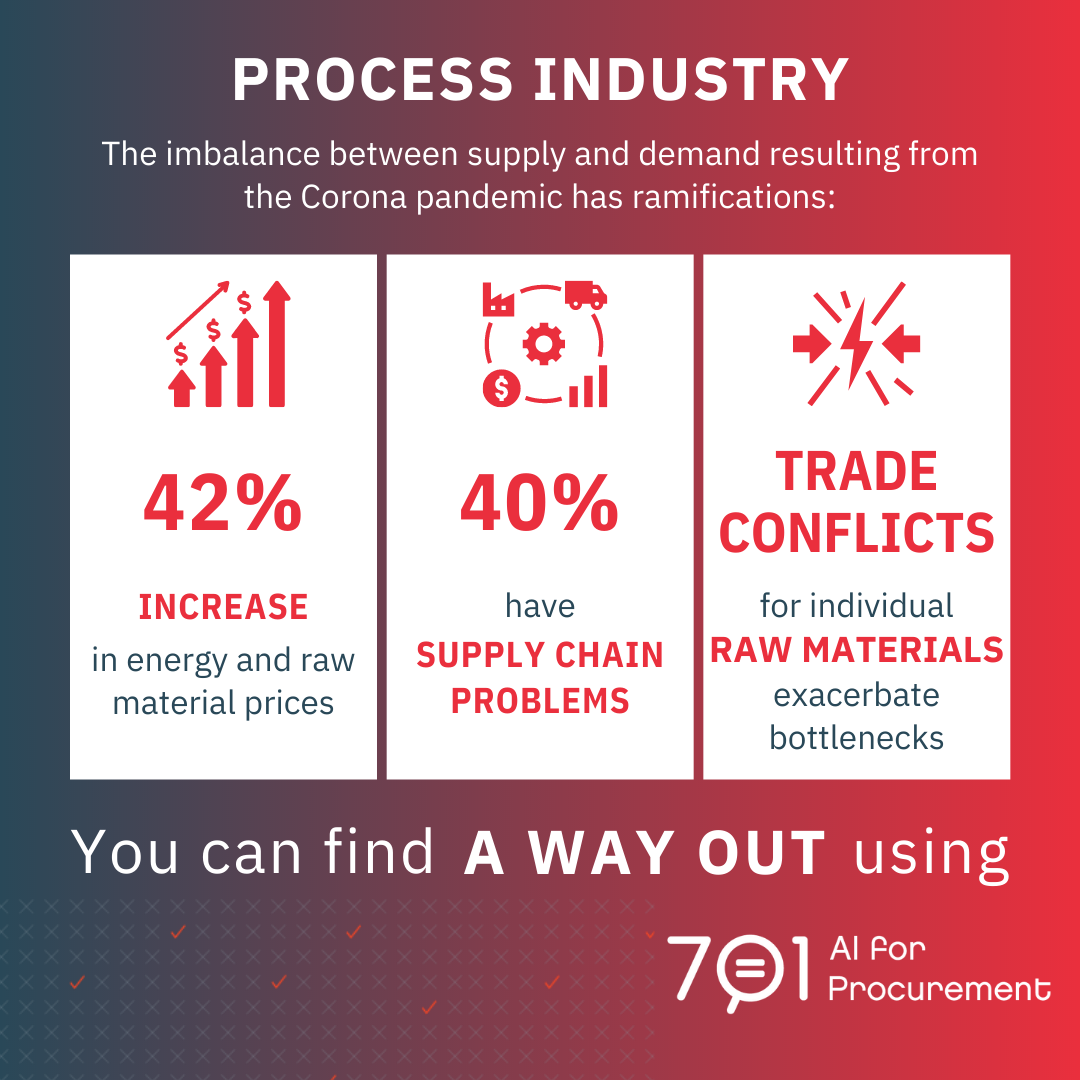 References
You would like to get an exclusive insight into our platform?
Then take part in one of our free onboarding webinars now! We will guide you step by step through our supplier search and explain what you should pay attention to. Tedious research was yesterday – launch a fully automated search by choosing 7Q1!